MEET YOUR TEAM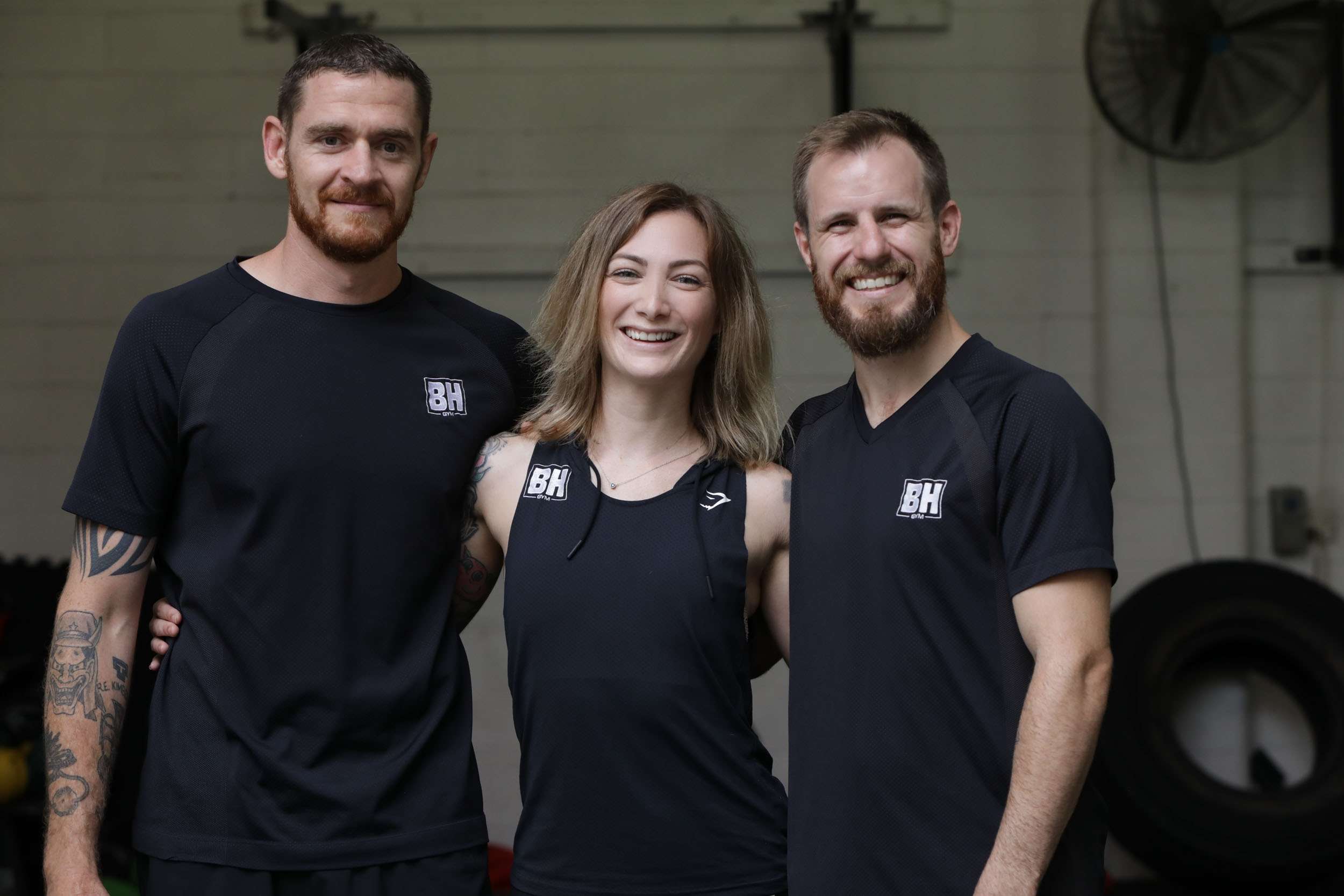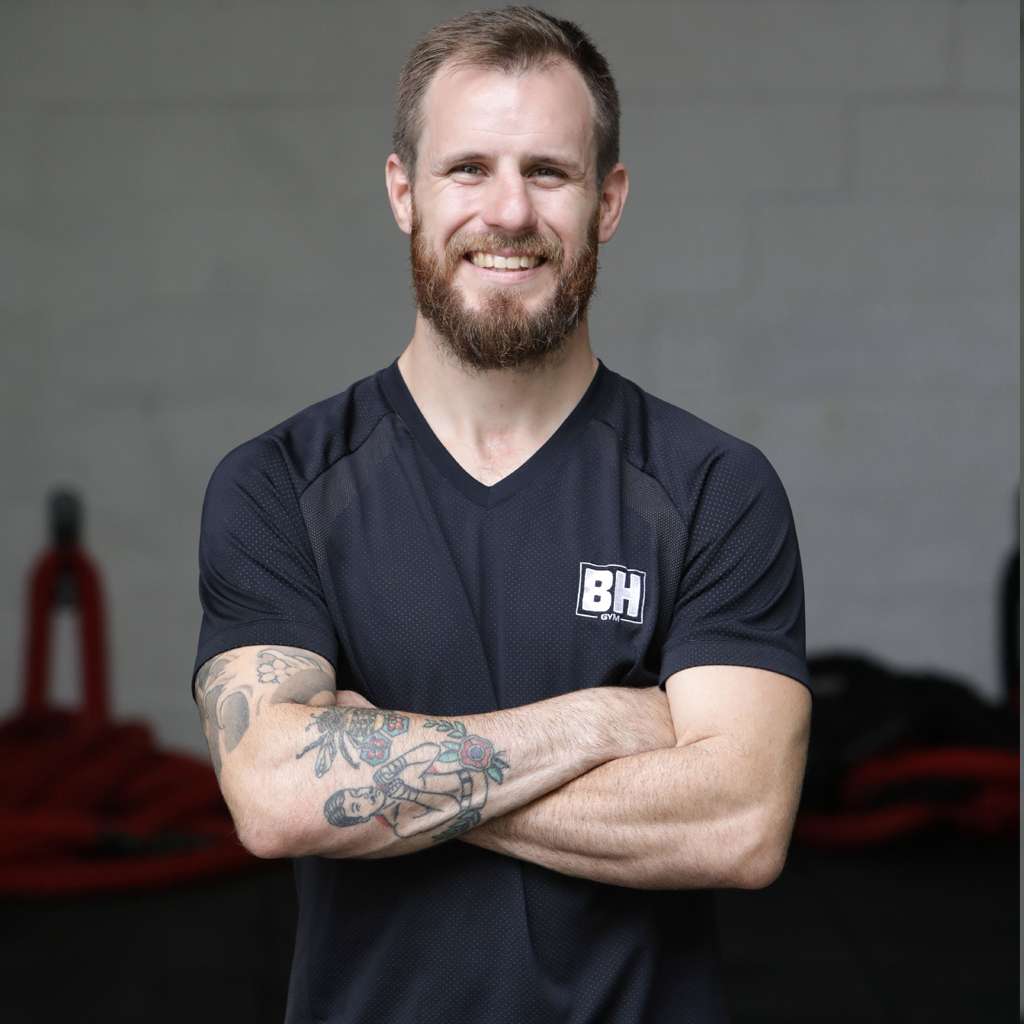 JARRETT 'JUAREZ' OWEN
Your man in charge, your light entertainment and your bringer of terrible (but at the same time brilliant) puns!
Jarrett is our Bossman here at the gym, and our resident Boxing 'Celebrity' (you may have seen him on TV fighting at Suncorp Stadium…no big deal…)
You'll always find Jarrett mingling with people before classes and making sure everyone feels included and welcome. If you have any good 'dad jokes' up your sleeve, make sure you crack one for him!
You can train with Jarrett in One-On-One PT Sessions and he also runs the following classes:
Monday 
ABT @ 6.05am
CCT @ 5.30pm

AMRAP @ 6.20pm
Tuesday
UBC @ 5.30pm
UBC @ 6.05pm
Thursday
AMRAP @ 5.30am
Boxing@ 6am
CCT @  6pm
Saturday
CCT @ 7am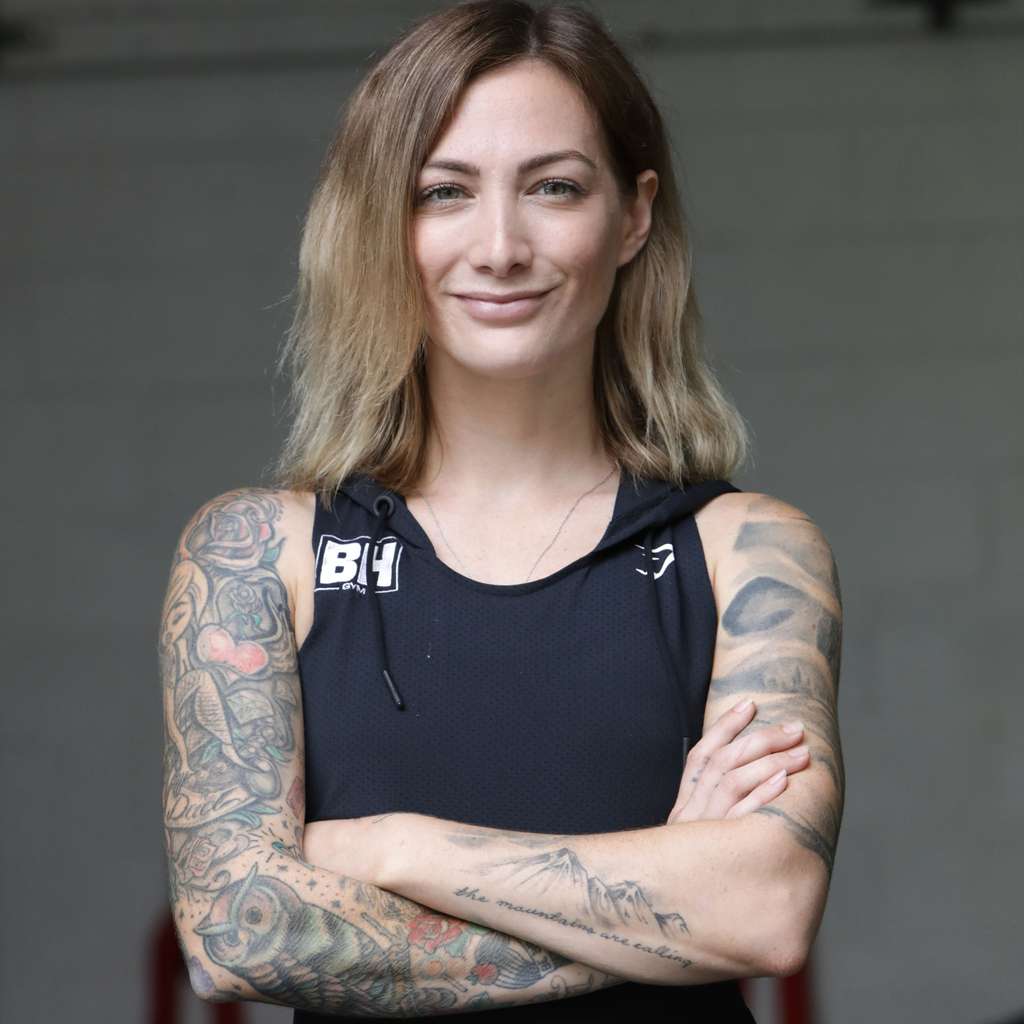 BEENY OWEN
Your new gym manager, your point-of-call for any sign-ups, questions or suggestions and your hair-holder when you've worked too hard in class…
You'll find Beeny spreading her positivity and work ethic around the gym and making sure everything runs smoothly… (and keeping Jarrett in line!) She's usually pretty keen for a group selfie after classes, and as an ICN Bikini Pro has mastered the art of the 'booty pose' if you ever wanted to perfect that particular skill….
Beeny runs the following classes:
Monday
ABT @ 9am
Tuesday
UBC @ 9am
Wednesday
AMRAP @ 9am
Friday
CCT @ 9am
Saturday
HIIT @ 7.50am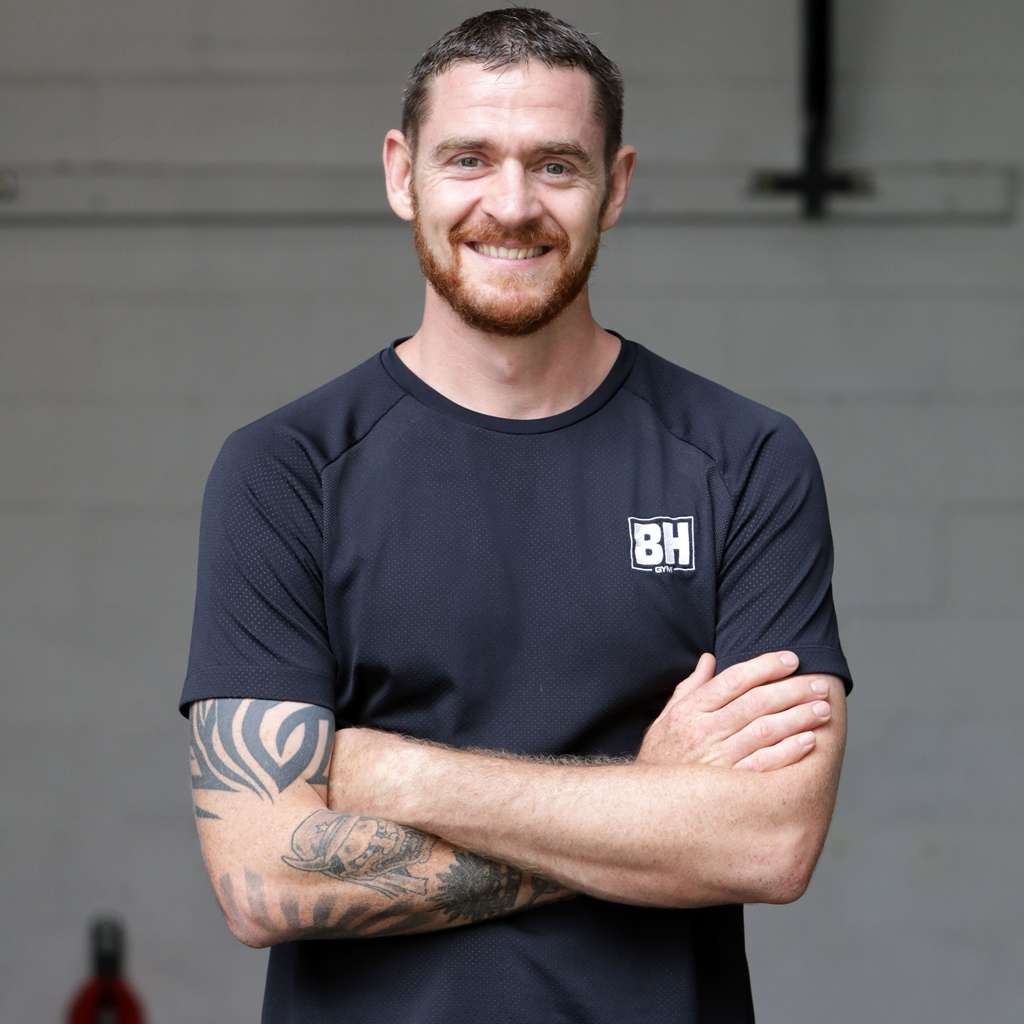 ROB HEPPELL
Your Head Boxing Coach, your soon-to-be favourite goofy grin, your gym handy-man and all around good guy.
You'll find Rob humbly toiling away with his clients and transforming them into forces to be reckoned with. Don't be fooled by his quiet demeanor, this guy is full of cracker jokes and endless amounts of coaching talent.
You can train with Rob in One-On-One PT Sessions and he also runs the following classes:
Monday 
Boxing @ 6pm
Tuesday
HIIT @ 5.30am
Boxing (Contact) @ 6pm
Wednesday
UBC @ 5.30am
UBC @ 6.05am
Boxing @ 6pm
Thursday
Boxing @ 6pm
Friday
CCT @ 6am
Saturday
Boxing @ 7am
#BRICKHOUSEBROS + #BRICKHOUSEBABES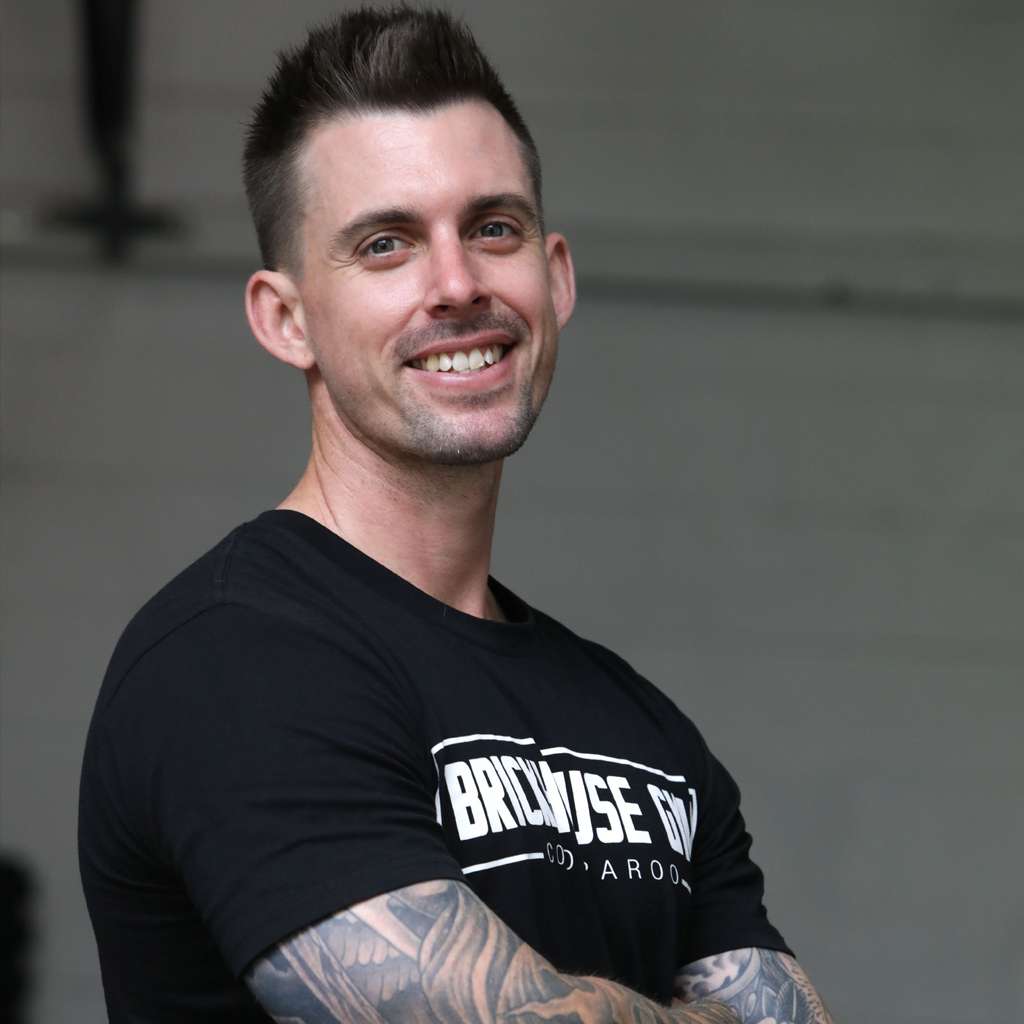 DAN WARREN
Your leg day inspiration, your bicep inspiration, your motivation inspiration….the list goes on…let's just say #bigquadsdan will encourage you to work hard on yourself, for yourself.
You'll find Dan lifting MONSTROUSLY heavy weights and making it look easy…and if you have a chance to chat to him you'll find he is full of wisdom – we might start a weekly column with 'Advice from Dan' actually….
You can train with Dan in One-On-One PT Sessions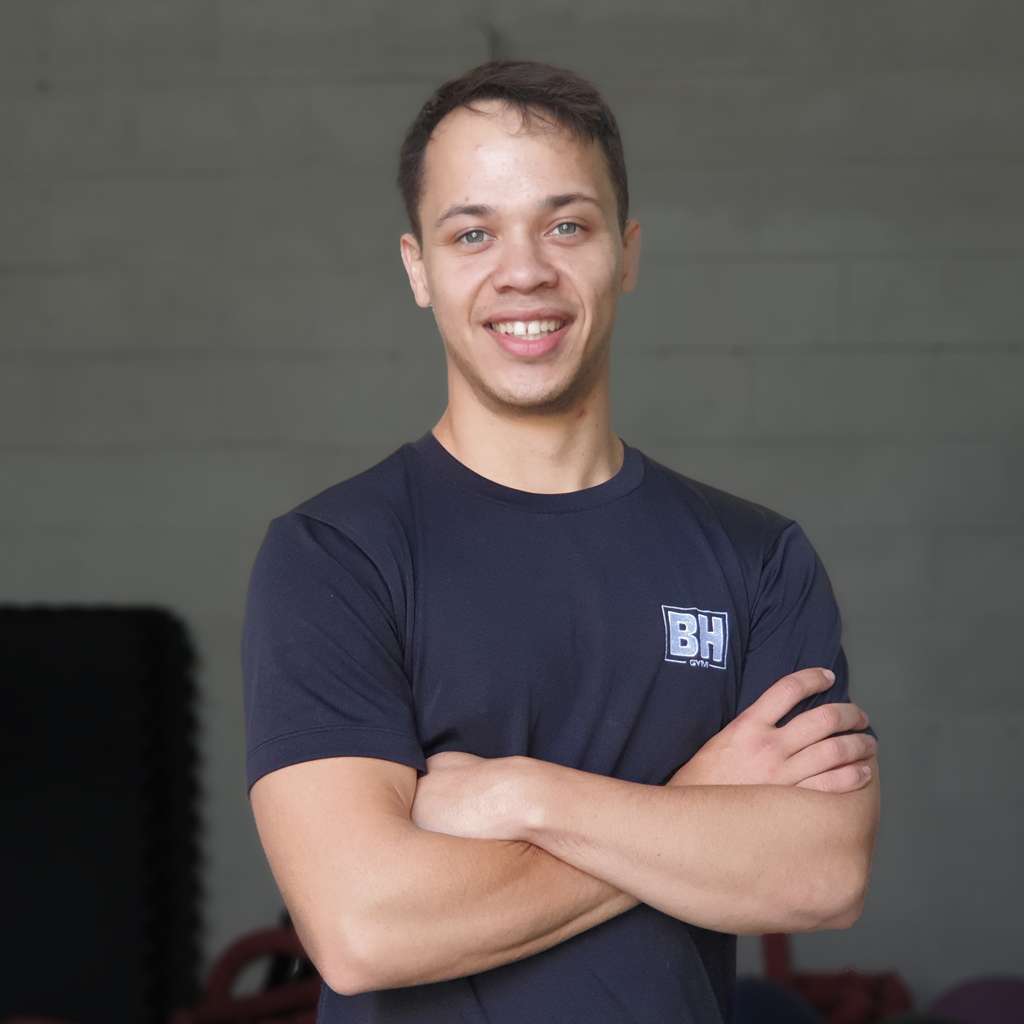 RHYS CARSON
Stealing one of the best lines from How I Met Your Mother….."Haaaaaaaave you met Rhys?" 👋
If you haven't yet had the pleasure of meeting and chatting to our newest trainer, then you're missing out on a plethora of movie quotes, body-function wisdom, general chit-chat fun, that trademark cheeky grin AND his knowledge and expertise in injury prevention and rehabilitation.
We have a feeling he's going to be Legen…..wait for it……DARY! 
You can train with Rhys in One-On-One PT Sessions and he also runs the following classes:
Tuesday
Core Control @ 6.15am
Thursday
Core Control @ 9am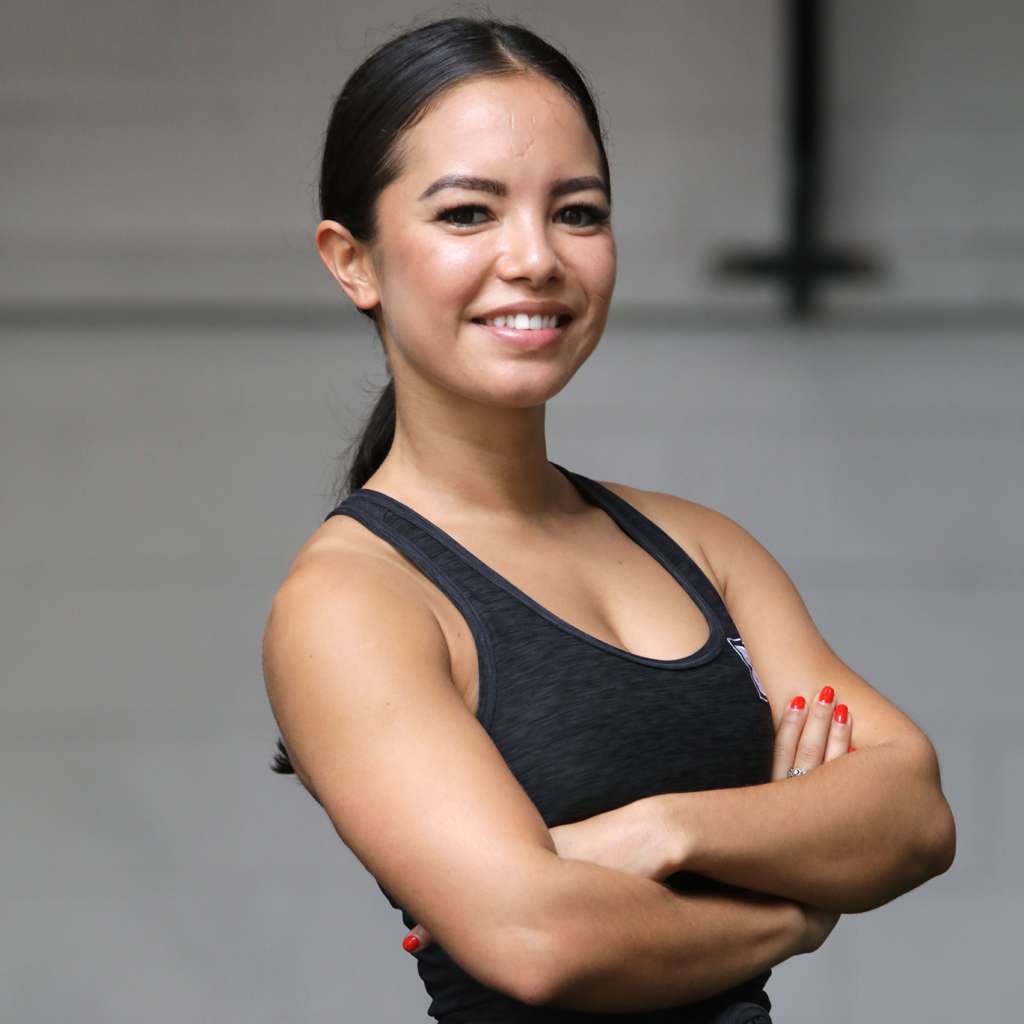 AINSLEY ALEMAN
Affectionately nicknamed 'Gainsley' for her ability to push you in working your butt off…those who have met Ainsley already will know just how down-to-earth, friendly, approachable and DARN cute she is.
But don't let that fool you into thinking you'll have an easy class while she's running it…you'll be eating your words afterwards.
You can train with Ainsley in One-On-One PT Sessions and she also runs the following classes:
Monday
ABT @ 5.30am
Wednesday
ABT @ 5.30pm
HIIT @ 6.05pm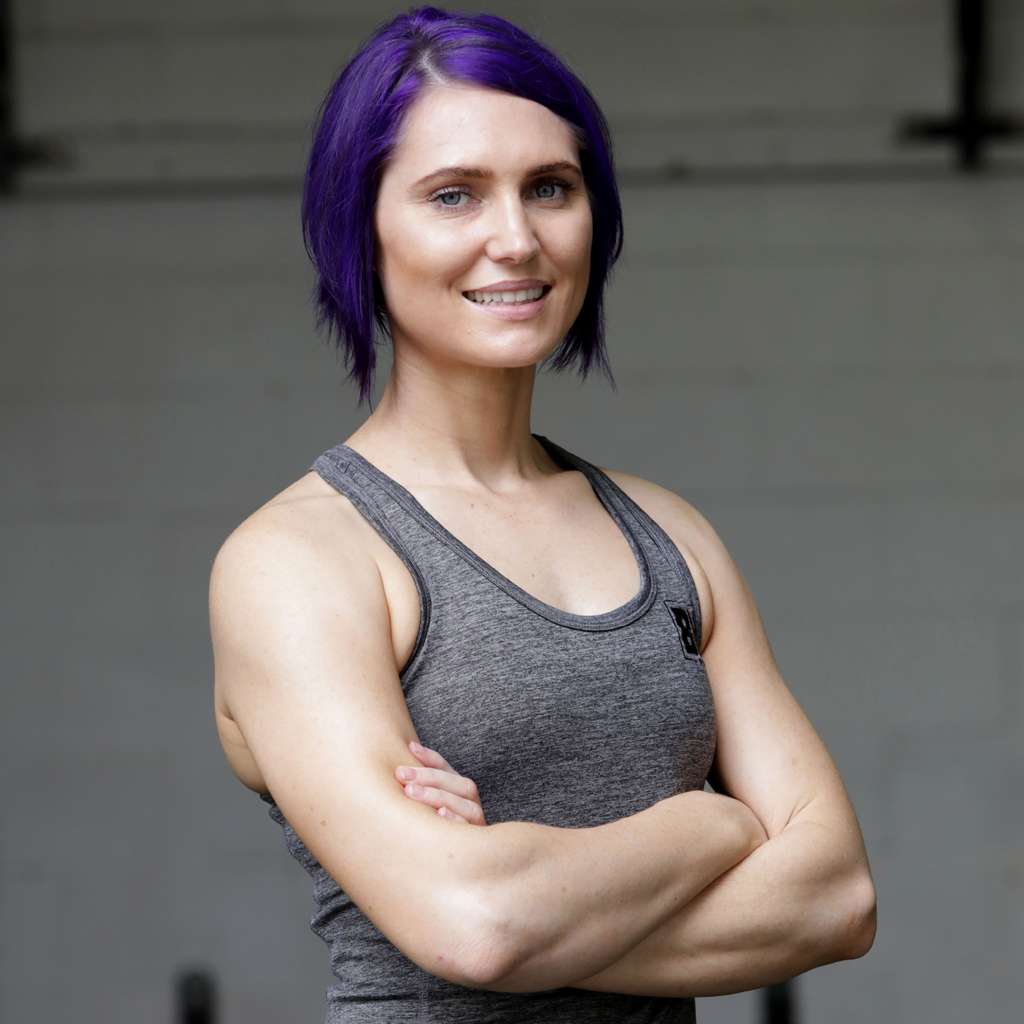 CARLA RALEIGH
You're going to be feeling the chill vibes, your positive outlook is going to improve tenfold and your flexibility goals are going to be big after you've been to one of Carla's yoga classes…  
Just when you think these sessions couldn't get any better and you couldn't POSSIBLY feel more at home…Carla will often crack a killer "That's what she said" style joke and you'll know you've found your new BFF.
Carla runs the following classes:

Thursday
Yin Yoga @ 6.15am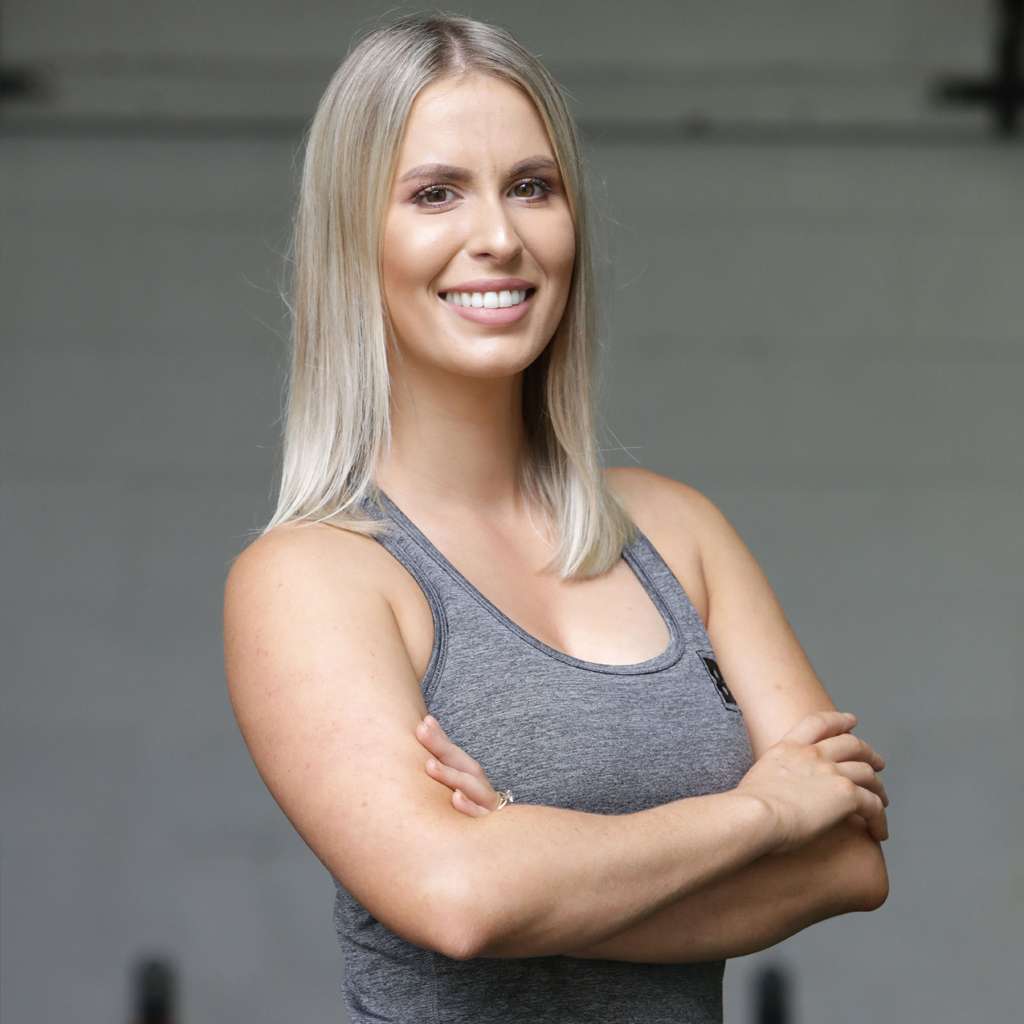 STEPH ELENA
The gorgeous Miss Pineapple describes herself perfectly – "It's always the sweetest instructors that kick your butt the hardest". Boy is she right!! This chick packs a punch right in your core.

She'll make sure you walk out of her class feeling muscles you didn't even know existed. She's brought grown-men to tears and she'll smile sweetly whilst she does it. But at the end of the day, you can't help but fall in love with her, even whilst you're waddling away from the gym… 
Steph is currently on Maternity Leave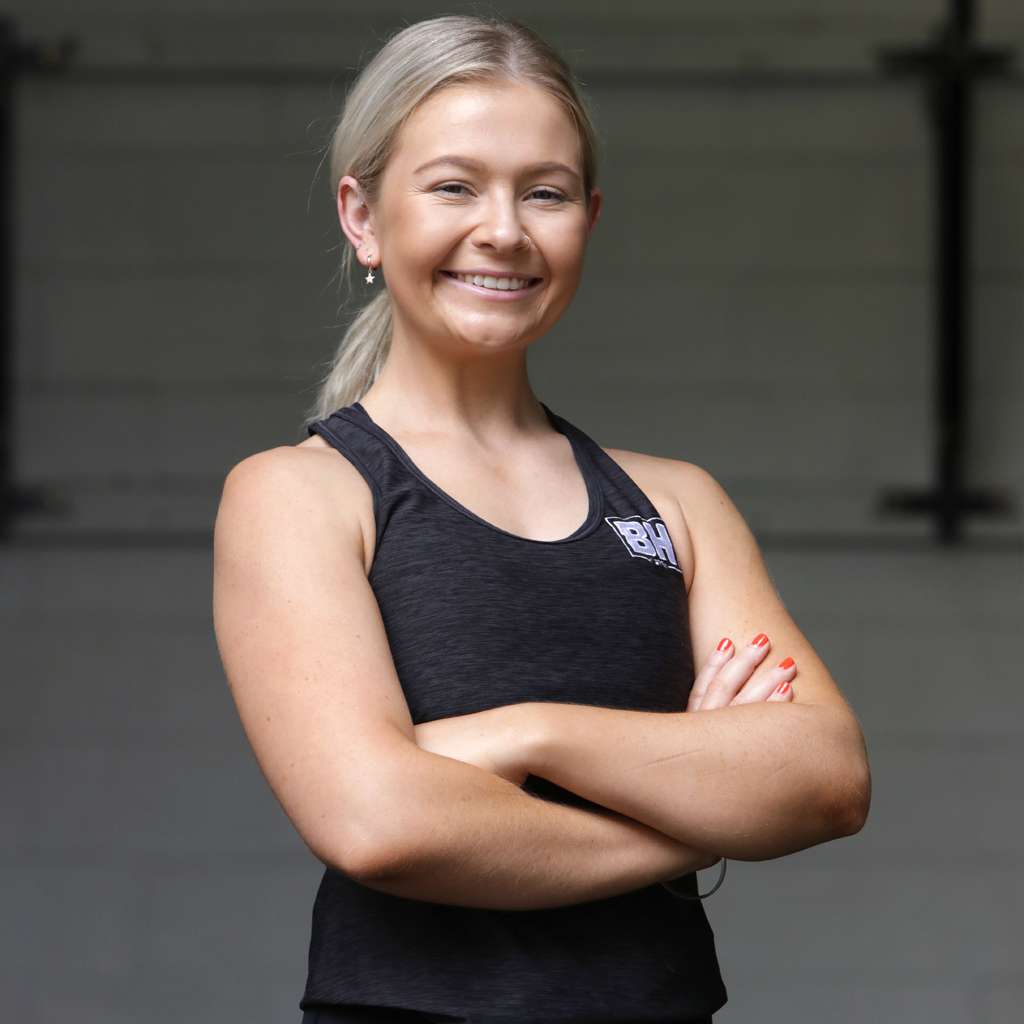 HANNAH GAUDENS
ICN Bikini Pro 'Gaudo' is going to fast become your favourite gym sidekick, your 'glutespiration' and your source of side-splitting laughs (great for the abs!).
You'll always find Gaudo sporting her trademark cheeky grin and keeping the vibe of the gym on a high. She has an endless supply of witty come-backs, one-liner GOLD and to top that all off, she's cute as pie and has a cracking personality too…I know, unfair right?
Hannah is currently interstate and unavailable for PT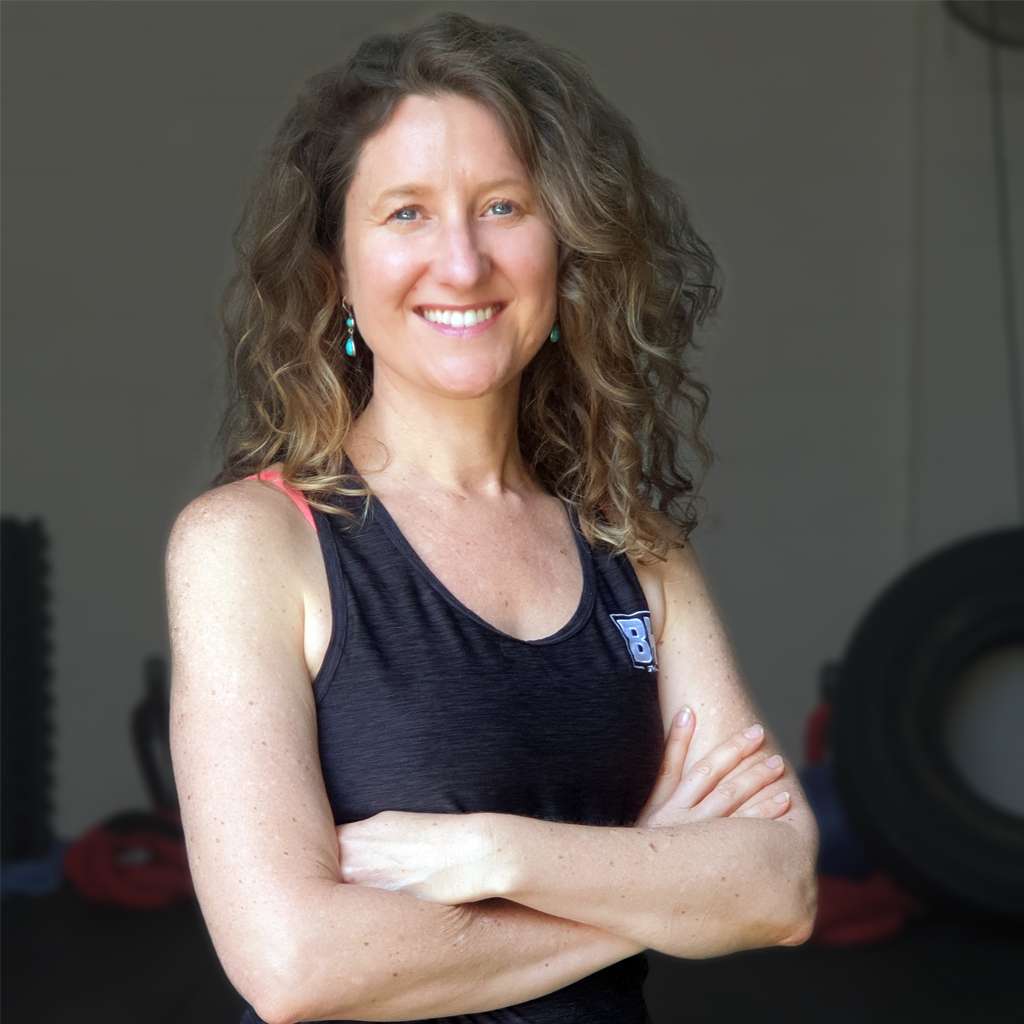 NIKKI REED
Nikki is Brickhouse's very own personal 'peace and calm'…she exudes an energy that just makes you feel instantly at ease, which makes her Yin classes feel very special.
You're guaranteed to leave the gym after her Tuesday night yoga class ready to sleep like a baby (one that actually sleeps) and have nothing but sweet dreams.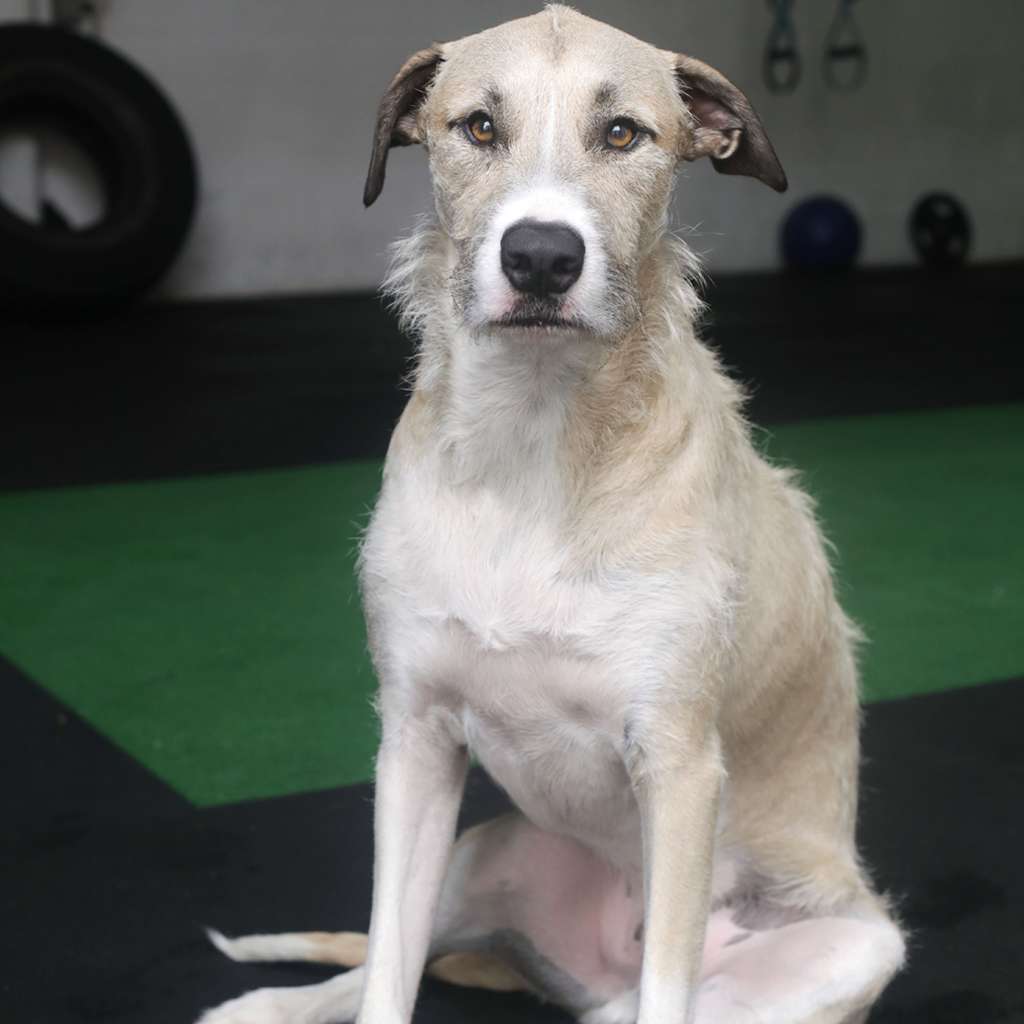 FRANKIE
What's a gym without a mascot?
Well, we've chosen a pretty great one for you – you'll find Frankie sometimes milling around the front of the gym (yes, we are dog friendly – providing your doggo is well-behaved!) but he'll make you work hard for his love and affection!
He won't motivate you…because he is the laziest dog we've ever met. However, he will gladly kiss your ears (especially if you've just finished working up a sweat!) and improve your mood for the day.
He can be a little anxious around men sometimes (he's a rescue doggo), so if he's looking particularly serious, please respect his space.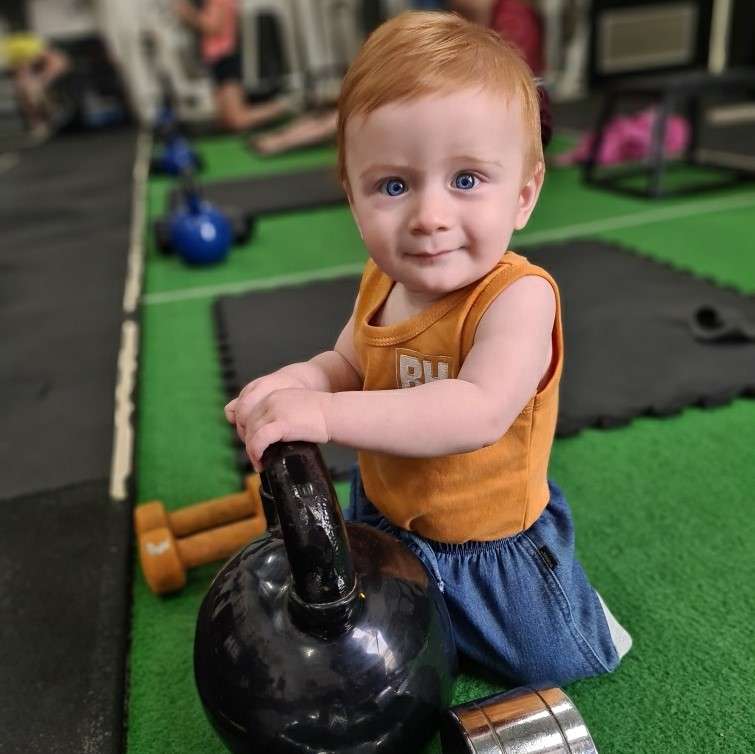 TOMMY
Well, our latest recruit was a bit of a surprise (and a miracle!), but he's been well accepted into the team and turns out he's probably, actually, running the show…
You'll find Tommy cracking grins as you enter the gym, pretending to be shy (but really he's definitely judging you and how hard you're working), drooling up a storm (he'll get it under control soon…we hope), and interrupting your plank holds to show you his latest trick.
We look forward to seeing what kinds of mischief this little dude brings into Brickhouse as he grows…
SIGN UP FOR YOUR FREE
10-DAY TRIAL!